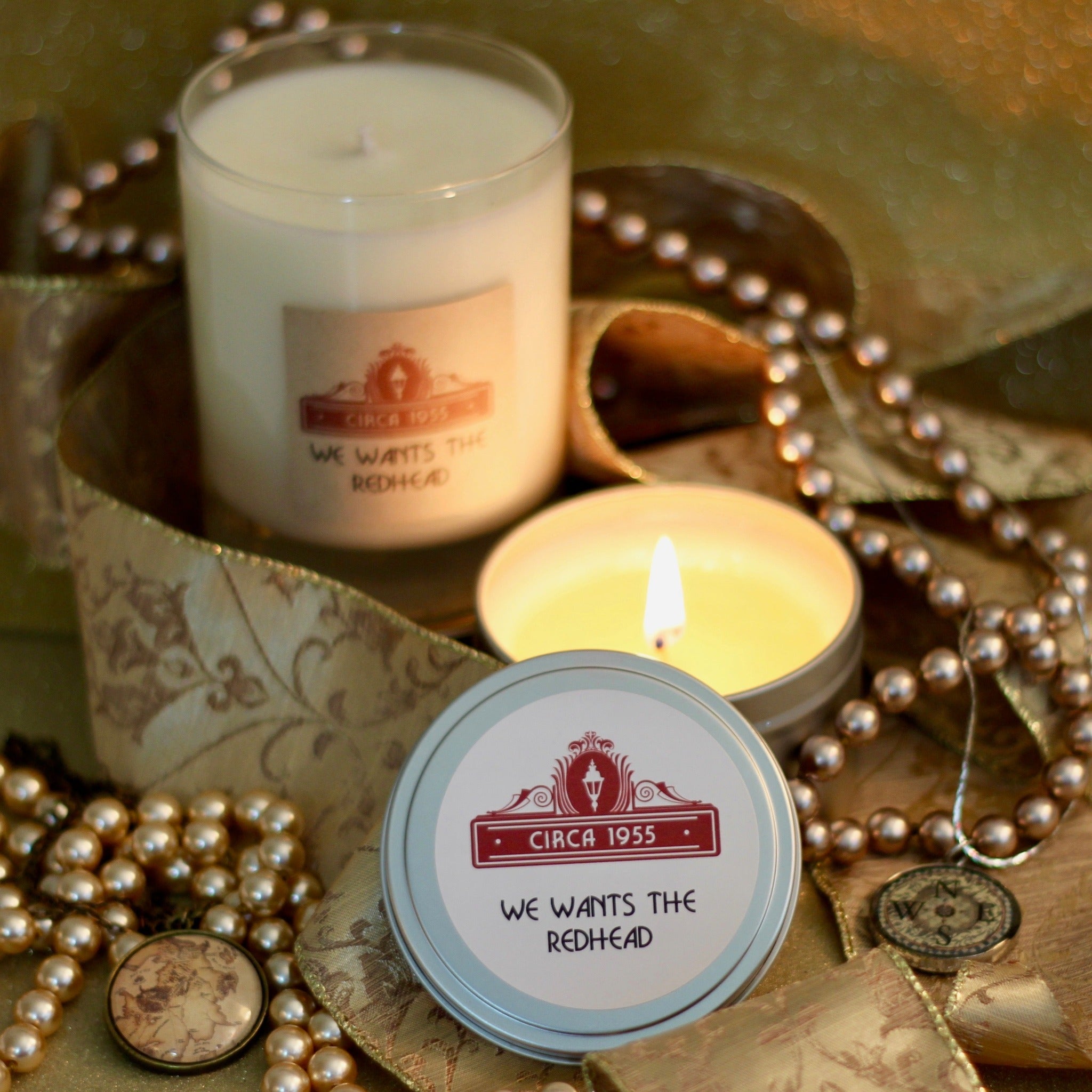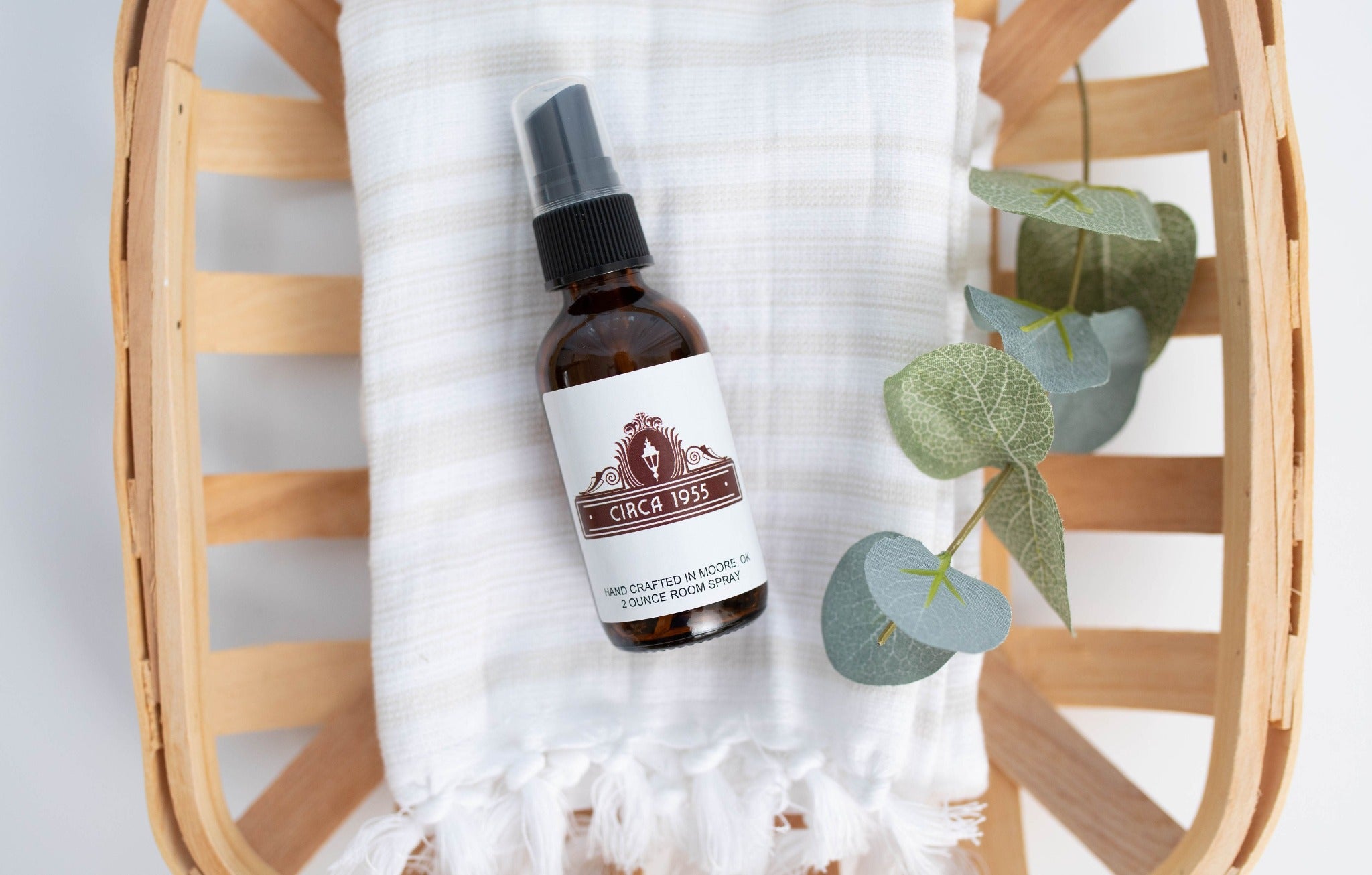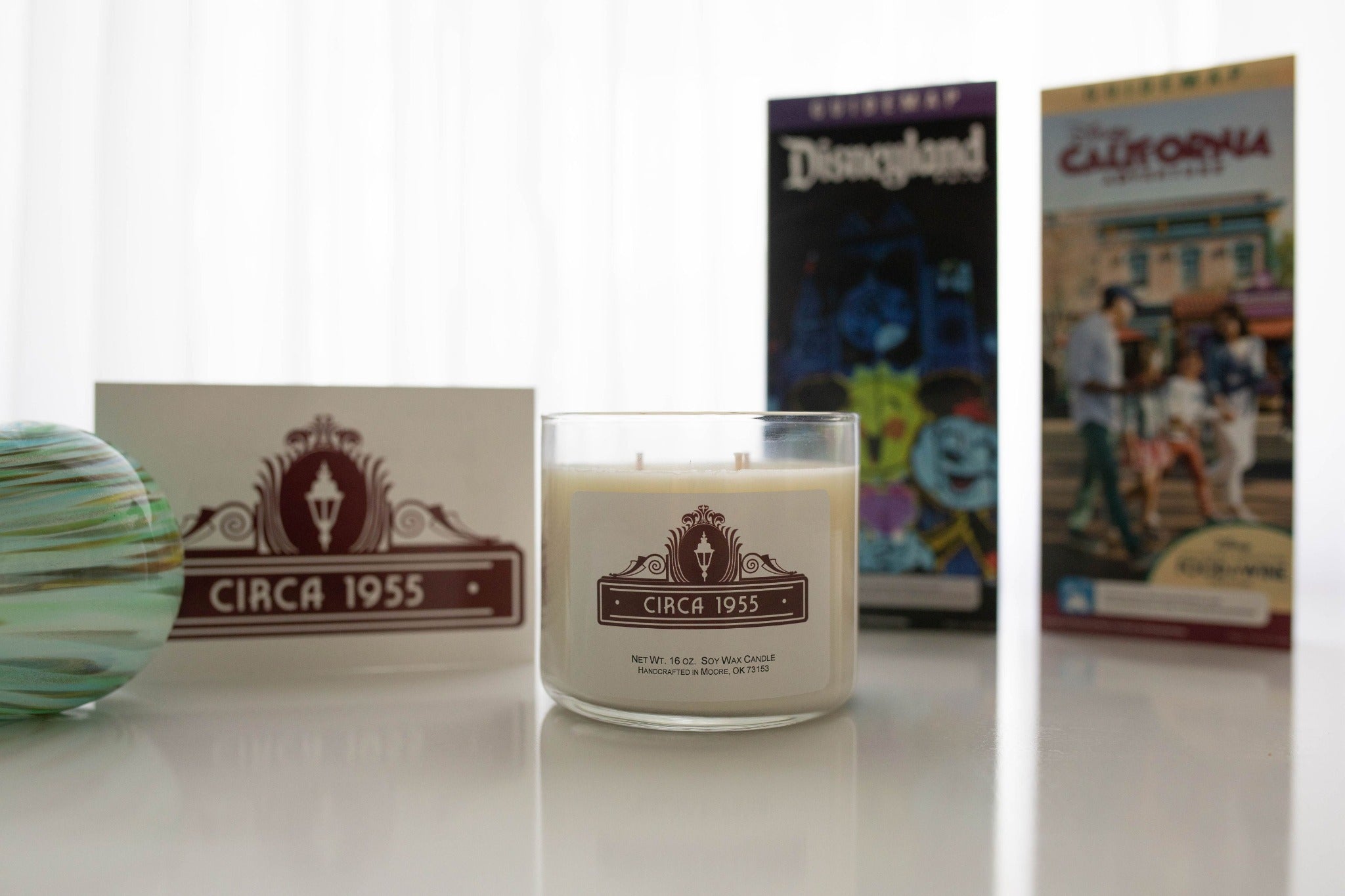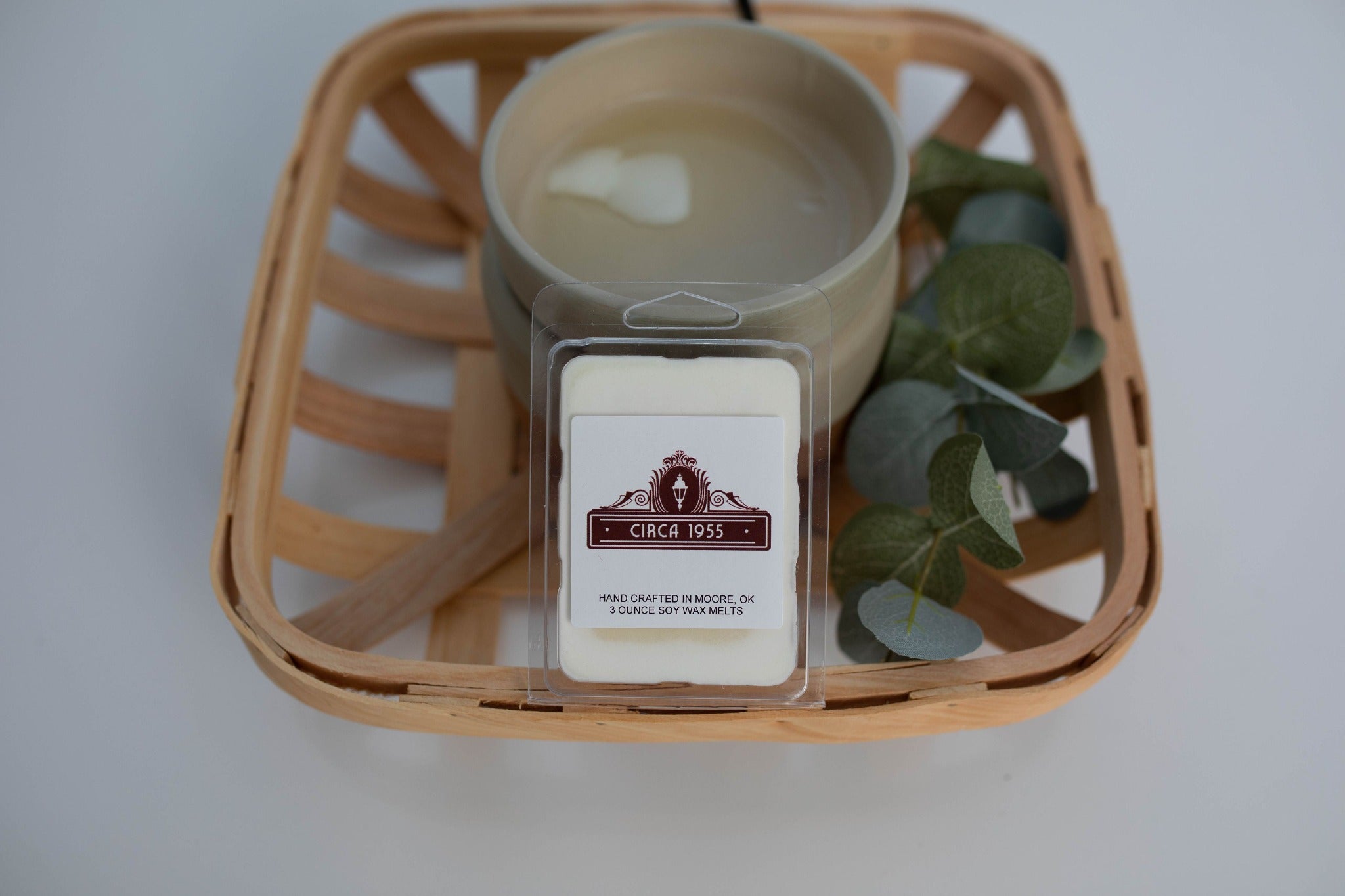 This is the candle that inadvertently started the entire Circa 1955 line.  Growing up in Southern California and visiting Disneyland ALL the time...the scent of Pirates is ingrained in my brain ;)  Fast-forward to 2016 - I was working on creating a "non-beachy, aquatic" scent and my Sister happened to visit.  After a while, she said it smelled like the Pirates ride with the water, musty fog machines, and a splash of the chemical scent from treating the water.  Being the uber-nerds we are, we cued up the ride music and she was right.  The rest is history ;)
Our candles are hand-poured in small batches.  The wax we use is vegan, non-GMO soy wax from a renewable source right here in North America. We put no additives in our wax.  The wicks are metal-free cotton with a paper core.  Our fragrance oils are high-quality with no phthalates, and many include bases made from essential oils.
When selecting candles, please consider the size of the room you will be burning the candle in.  For more information, please check out our blog post here.
Mini Tin: 3.5 ounces, 1.75" tall / 2.65" diameter, 12-15 hours burn time.
Large Tin: 6.75 ounces, 2" tall / 2.95" diameter, 35-40 hours burn time.
Single Wick Glass Tumbler: 10 ounces, 4.125" tall / 3.125" diameter, 55-60 hours burn time
Triple Wick Glass Tumbler: 16 ounces, 3.6" tall / 4" diameter, 80-85 hours burn time
If you or your recipient reside in an apartment, dorm or other community housing, we kindly recommend ensuring the office receives parcels and has secure pickup arrangements before placing your order.
From late spring to early fall (depending on your climate), we recommend having the boxes delivered to a location where they are less likely to be left outside in high temperatures or direct sunlight for prolonged periods of time.
In the summer months, we only ship on Monday and Tuesday.  This keeps the parcel in transit and helps to avoid long weekends stuck in hot shipping vehicles.
In the winter months, please allow the glass candles to come to room temperature before lighting.
The first few times you light your candle is very important.  Please plan on lighting it at a time when it can burn for a minimum of 4 hours.  Allow the wax to melt as close to the edge of the vessel as possible before extinguishing.  If you extinguish the candle prior to this, it will have trouble melting that excess wax during future burns. This is called "tunneling" and results in poor burning.

Trim your wick to 1/4 of an inch before each lighting.  Make sure the candle has not been lit for at least 3 hours before re-lighting.  Try to keep wick trimmings and debris out of the wax melt pool.  Keep the lid on the candle when not in use.  Please avoid placing the lid on the candle when it is lit; instead, blow out the candle then place the lid on top.
Always keep the candle on a firm and even, heat-resistant surface.  Keep it away from drafts, pets and children.